Doyon Properties Inc., a wholly-owned subsidiary of Doyon Limited, and Fairbanks Sewer & Water Inc., a wholly owned subsidiary of Inland Pacific Resources, Inc., equally own Doyon Utilities, LLC. Corporate leadership is provided by senior management, led by Doyon Utilities' President/CEO, and by the Management Committee.
Dan Gavora
President/CEO of Doyon Utilities, LLC
Dan Gavora was appointed President/CEO of Doyon Utilities, LLC in August 2009. For the nearly 10 years before joining Doyon Utilities, LLC Dan provided direct oversight as the President/CEO of Fairbanks Sewer & Water, the second largest water and wastewater utility in Alaska. Dan, a hands-on manager, has a strong background in labor negotiation and business administration and maintains a tremendous rapport with the workforce within his companies. Mr. Gavora's experience prior to entering the utility industry was in the retail grocery business where he held various management positions to include the Director of Merchandising and Vice President of Advertising overseeing stores in three of Alaska's largest communities. Dan is active in the National Association of Water Companies and the American Water Works Association. Dan currently serves as Board Chairman for Denali State Bank, and is a member of the Alaskan Command's Civilian Advisory Board. Dan holds a Bachelor's degree from the University of Colorado in Business Administration and a major in Finance.
Management Committee
Corporate governance and guidance to senior management is provided by the Doyon Utilities, LLC Management Committee. The Management Committee is comprised of seven representatives who hold quarterly meetings.  The members bring a wealth of knowledge to the oversight of Doyon Utilities, LLC. They are all professionals in their respective fields and well versed with both experience and their educational backgrounds.
Tim Wallis
Chair of Doyon Utilities, LLC
Tim Wallis is the Chair of Doyon Utilities, LLC. Tim retired from the Senior Vice President position in May 2012, a position he held since 2007. Prior to DU, Tim served as the General Manager of Doyon Properties Inc. from 2003 until 2007 where he was responsible for management and maintenance of the Doyon Industrial Facilities which has Alyeska Pipeline as a tenant. Tim was responsible for oversight of all construction activities, future contracts, project selection for bidding, review of labor requirements, estimates, negotiations, review progress and job cost reports. Additional responsibilities included budget preparation and presentation with a five year forecast, staffing and management requirements of Doyon Properties. As the General Manager of an SBA certified 8(a) company, Mr. Wallis was responsible for submission of the financial reports and submission of an annual report to the SBA. Under the construction responsibilities of his position he was the Project Manager for the Battle Area Complex and Collective Arms Training Facility, Donnelly Training Area and other military projects on Forts Greely, Wainwright and Richardson. Tim has also served in the Alaska House of Representatives and as Chairman, President and CEO of Doyon, Limited.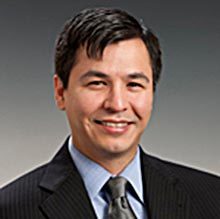 Aaron M. Schutt
President/CEO of Doyon
Aaron M. Schutt is President and Chief Executive Officer of Doyon, Limited. Schutt is Koyukon Athabascan who was born in Anchorage and raised in Tok. Mr. Schutt clerked for Alaska Supreme Court Justice Alexander Bryner after graduating from Stanford Law School. He has a Master of Science in Civil Engineering from Stanford University and graduated with honors and as an S. Town Stephenson scholar from Washington State University with a Bachelor of Science in Civil Engineering. Before joining Doyon, Schutt was an attorney at the Anchorage offices of national law firms Sonosky, Chambers, Sachse, Miller & Munson, LLP and Heller Ehrman, LLP where he represented tribal and ANCSA corporation clients in transactional and business matters. He serves as a director of Akeela, Inc. and as a member of the Bar Examiner's Committee of the Alaska Bar Association. In 2004, Schutt was named to the Alaska Journal of Commerce's "Top 40 Under 40."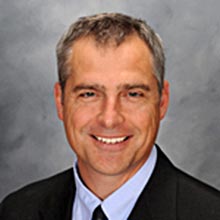 Dietz Kellmann
Dietz Kellmann has over 20 years of regulatory, strategic planning, corporate development, finance and project management experience working primarily in the energy utility and sustainable communities sectors. Prior to joining Corix, Mr. Kellmann worked as an economist for the National Energy Board and as Director, Corporate Finance at Terasen Inc. Dietz joined Corix in 2007 as Vice President Corporate Development to support the Company's growth objectives and capabilities. Working closely with the Corix Executive Management Team, he is responsible for the development of Corix's long-term strategic plan and for leading select mergers and acquisitions. Dietz represents Corix on the Board of Directors of Fairbanks Sewer and Water, Inc. and the Management Committee of Doyon Utilities LLC in Alaska. Dietz holds Bachelors and Masters Degrees in Economics from the University of Western Ontario and an MBA from Simon Fraser University. He is a member of the Certified Management Accountants Society of BC and the Yukon.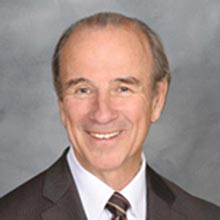 Andrew Warwick
Andrew Warwick, a graduate of the University of Alaska, and a CPA, has demonstrated leadership both at local and statewide levels in both public and private sector responsibilities. Mr. Warwick has worked as a practicing CPA for over thirty years, served as Chair of the Board of Directors of Fairbanks Sewer and Water, Inc. since its inception in 1995, and has been a member of the Doyon Utilities LLC Management Committee since its inception in 1997. Mr. Warwick is a former State Legislator, and State of Alaska Commissioner of Administration. In addition he has served nine years on the Fairbanks School Board, two terms on the State Board of Education, and six years as Chair of the Alaska Natural Gas Development Authority.
Lance Parrish
Lance Parrish is a retired attorney from the private sector. Mr. Parrish had an active law career in Alaska for than 30 years where his practice focused in real property, business, commercial transactions, and workers' compensation as well as insurance and employment issues affecting business operations. Mr. Parrish played a significant role in the privatization of the Fairbanks Municipal Utilities Systems that was finalized in 1997. Mr. Parrish has served on the board of directors of Fairbanks Sewer & Water, the company that purchased the water and sewer assets from the City of Fairbanks, since 1995, as well as the Doyon Utilities Management Committee since its inception in 1997. As a lifelong Fairbanksan, Mr. Parrish has served as Vice Chairman of the Alaska Housing Finance Corporation, a member of the Fairbanks School District Budget Review Committee and as a member of the Governor's Commission for the future of the permanent fund. Mr. Parrish is a graduate of the University of Colorado.
Patrick W. Duke
Senior Vice President/CFO
Patrick Duke has served as Doyon, Limited's senior vice president and chief financial officer (CFO) since December 2011. He is responsible for the financial affairs of the company, including tax compliance and planning, business development and strategic planning. Previously, Duke served as the CFO at CIRI, where he worked since 2006. Prior to that, he spent 13 years working in various financial and accounting roles at Sealaska Corp. in Juneau, most recently serving as chief investment officer. He holds a bachelor's degree in finance from Gonzaga University and is a Chartered Financial Analyst (CFA) charter holder. He serves on the boards of directors of Big Brothers, Big Sisters of Alaska, The CIRI Foundation, and was formerly the chairman of the Blood Bank of Alaska. Duke is Tlingit and is an Ahtna and Sealaska shareholder. He was raised in Copper Center, and he and his wife Anita have four children.